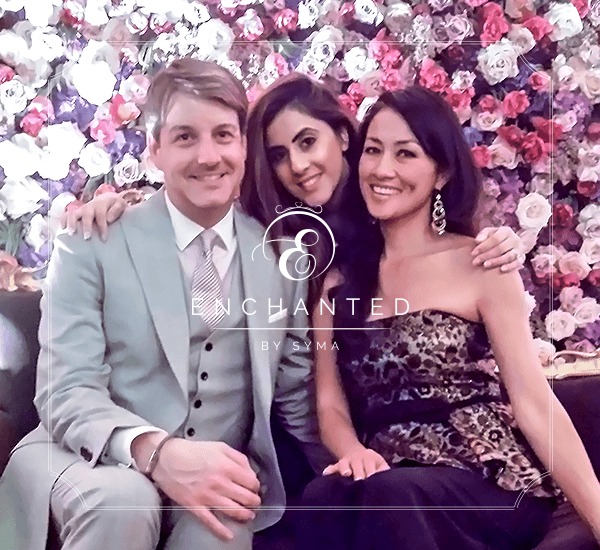 Enchanted is all about creating magical & special moments which we bring into being when designing our couples wedding
[ultimate_spacer height="0″ height_on_tabs="0″ height_on_mob="20″]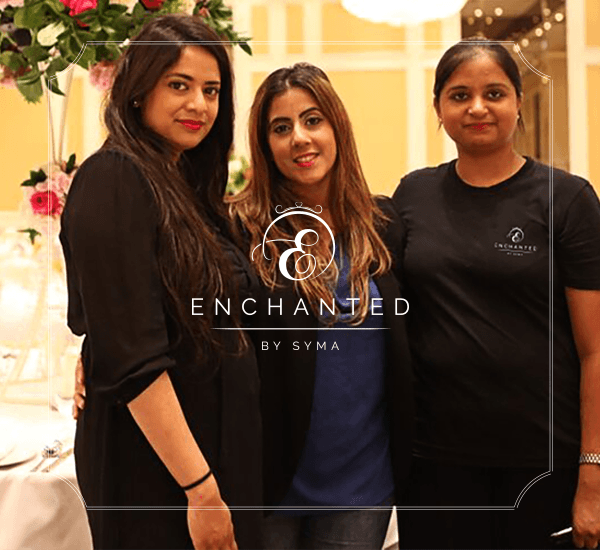 Enchanted is a bespoke decor company established in 2013 & founded by Syma Ahmad Raja. Specializing in unique and bespoke events, Enchanted have developed a solid reputation in a short space of time. Our portfolio highlights the range of projects we theme throughout the year & showcase diversity of our bespoke training. At first it was only Syma Ahmad Raja, the company founder who was the brains behind the concept, designs and themes. Now the team at Enchanted has expanded and is individually hand picked to have knowledge, but more importantly the drive and passion within this field in order to produce the quality of events expected.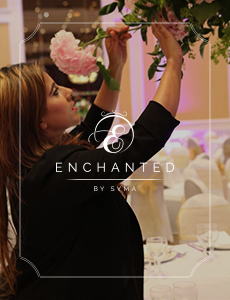 Syma Ahmad, who has, with her wealth of experience in this industry been allowed access to some of the most elite and prestigious London venues, guarantees to produce the most exceptional bespoke designs that will leave your guests awestruck.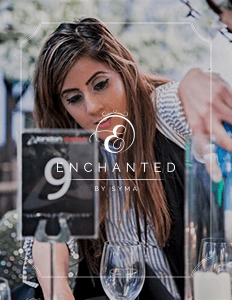 I have always been a very creative person, if i wasn't doing hair & makeup then i was designing outfits. Coming from a background of Law, which never really interested me, i was always eager to do something more exciting. After a few years of working as an event manager & learning from my experiences and knowledge, i decided to embark on a journey which i was unaware of but truly excited about! And that was the beginning of Enchanted…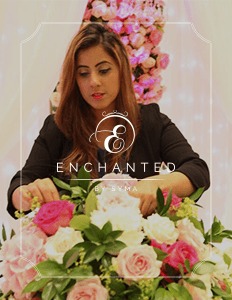 Syma completed various floral courses and enhanced her skills with US leading wedding designer and florist, Karen Tran. "This has been the most amazing experience of my life and I cannot wait to design all my couples wedding with fresh new ideas."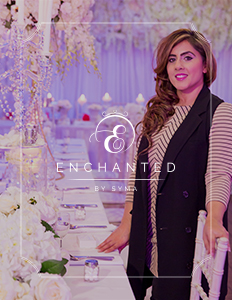 Focusing on quality, Enchanted like to spend time with their clients to understand and visualize what exactly it is they want. We personalize the event to your satisfaction and pay attention to detail with a wide variety of striking ideas, themes and concepts.